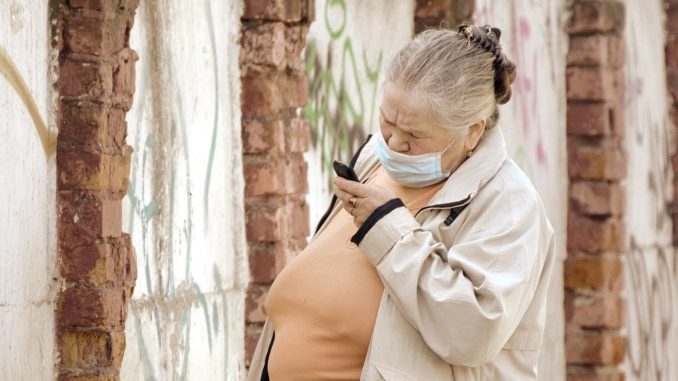 WINNIPEG, MB
Mrs. Esther Thiessen of Winnipeg has been accused of being present in body but not in spirit at this afternoon's Grey Cup party, where she was spotted on numerous occasions scrolling through Facebook or reading Daily Bonnet articles just as some team or another was getting a first down.
"Bwahahahaha," chortled Mrs. Thiessen, just as the Ti-Cats entered the Bombers' end of the field. "Oh, never mind me, I'm just reading about Oma Krahn."
Her fellow Grey Cup party-goers were shocked at the sudden outburst of laughter, especially at this crucial moment in a tense game.
"This is no time for guffaws and chuckles," said party attendee Art Peters. "I'm on the edge of my seat the entire time and am certainly not reading the Daily Bonnet in the middle of the most important game of the season."
Thiessen was reportedly startled to find herself being written about in a Daily Bonnet article.
"Oh my gosh, would you look at that! I'm in the Daily Bonnet," exclaimed Mrs. Thiessen. "This is almost as bad as the time my cousin Jake Friesen and that other time my brother-in-law Abe Penner were written about. How on earth does this Andrew Unger guy know I'm reading the Daily Bonnet while the game is on?"
In other news, sources say that Unger been taken into custody by Hanover police for writing and posting Daily Bonnet articles right in the middle of a Grey Cup game.