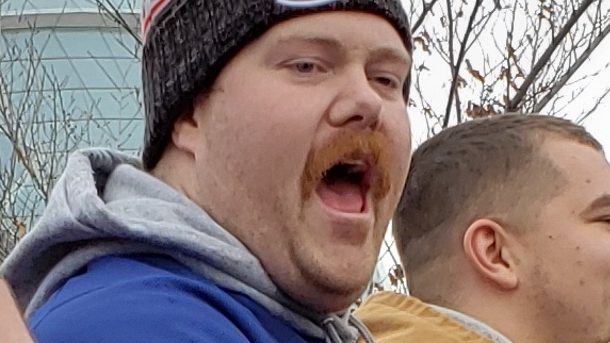 HAMILTON, ON
All-star offensive lineman Patrick Neufeld of the Grey-Cup winning Winnipeg Blue Bombers became the first player in CFL history to fill the cup with oma's delicious komscht borscht.
"It was either that or schmaunt fat," said Neufeld. "But on a chilly night like this, I can really go for a nice hot Grey Cup full of borscht."
After seeing that he had plenty of soup for everyone, all the rest of the players were eager to try a bit of borscht themselves.
"I mean I did live in Steinbach for a while, so this is not my first borscht experience," said running back Andrew Harris, pouring a generous helping of borscht down the gullet. "Let's just say this borscht is a lot less potent than the stuff Chris Streveler poured in here last season."
Unable to keep up with the demand for oma's borscht, Neufeld quickly began rationing the cabbage soup in little margarine containers for each player to take home.
"Oma is also sending along some molasses cookies," said Neufeld. "Oh, and Blue Bombers legend Chris Walby is providing each player with a bucket of Chicken Delight."
CFL pundits are already predicting the Blue Bombers are well positioned to be downing the borscht again in 2022.
(photo credit: Krazytea/CC/Wikicommons)