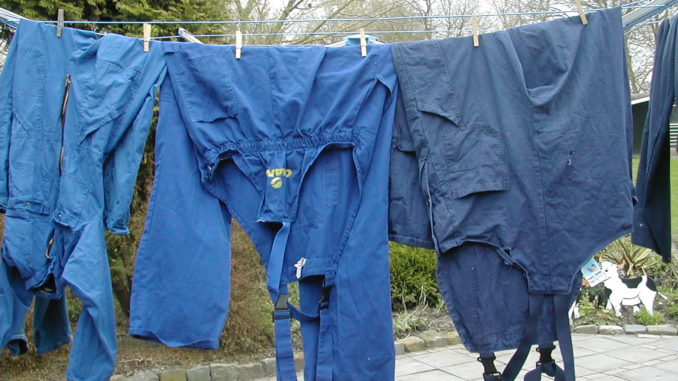 TABER, AB
Starting this week, Mennonite men throughout Alberta have been asked to refrain from sporting shit-covered overalls and rubber boots as they're seen to be a "stumbling block" for single women in the area.
"Just as godly women don't wear yoga pants, godly men don't wear farm clothes," said Pastor David. "As well all know, and my wife Doris can attest, a man in stained manure-encrusted denim is a constant temptation."
Instead of their usual attire, area men will be asked to wear sweater-vests and socks with sandals, which were shown in numerous studies to be the least sexy attire that a man can possibly wear.
"We have enough marriage proposals every spring as it is," said Pastor David. "We don't need all the Thiessen sisters lining up to hook up with Guillermo Neufeld."
Also on the no-no list were the ever-alluring plaid shirt and suspenders ensemble and the titilating camo pants with Fox Racing hoodie combo.
(photo credit: Emma Line/CC)