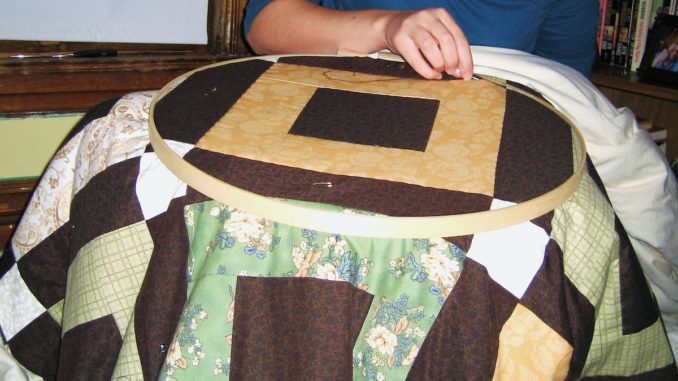 ARBORG, MB
Mrs. Bergman and Mrs. Kroeker or Arborg are just two of the many skilled Mennonite artisans to be featured on the upcoming season of 'Quilting with the Stars.'
"We've been working on a flying geese pattern for months in the MB church basement," said Mrs. Bergman. "But now that the film crew is coming in, we've got to team up with some city Mennonite and show them the ropes. It's going to be a disaster."
Quilting with the Stars pairs experienced Mennonite quilters from the countryside with city Mennos who can barely pull off a decent applique or trapunto.
"Basically they burden us with some city Menno and whoever makes the best quilt wins," said Mrs. Bergman. "I'm stuck with some woman named Cheryl from the MB church in St. Vital or someplace. It's not looking hopeful."
After eliminating city Menno after city Menno, the top two teams will face off to crown a new Quilting with the Stars champion.
"In order to win this thing, I'm going to just have Cheryl hand me the Papsi and Wonder Oil when I need it," said Mrs. Bergman. "I can't trust her with the stitching."
Mrs. Bergman and Cheryl from St. Vital MB have created a playlist of Twila Paris and Steve Camp songs to blast from the loudspeakers while they put the finishing touches on their amazing new quilt.