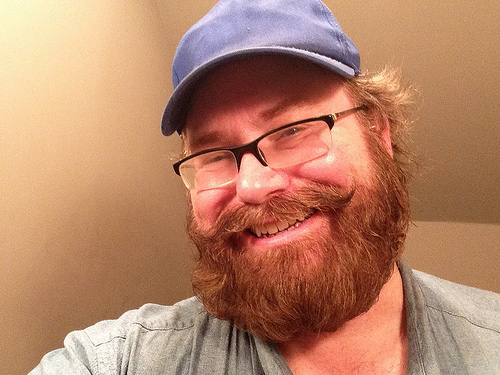 LA CRETE, AB
A local Mennonite man has taken advantage of his ample facial hair to "totally kick butt" in a local Movembeard contest.
"Like Samson of old, I have not, cannot, and will not shave," said Robert F. Wiebe of La Crete. "The others will just have to catch up…if they can."
Wiebe claims that having a beard is a longstanding Mennonite tradition and he can't be expected to shave it off and start from scratch just for the sake of some contest.
"In my beard I live and move and have my being," Wiebe said, totally misquoting Scripture. "It is my glory."
The Movember contest asks men to grow moustaches and beards to raise awareness and money for prostate cancer research, and Wiebe hopes to raise a lot since his beard is already so long.
"I think I'm going to set the record for most money raised," said Wiebe, "especially if people pay by the inch."
(Photo credit: by JeepersMedia/CC)