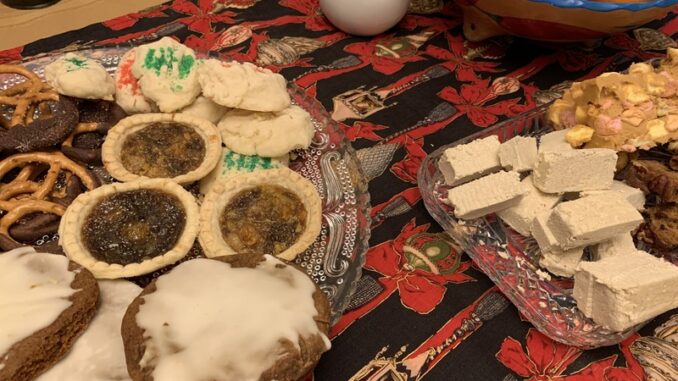 AKRON, PA
Even before the opening kickoff, Mrs. Funk had already filled three Tupperware containers with snacks at the West Akron Mennonite Church Super Bowl party.
"What a beautiful array of dainties this year," said Funk, filling her purse and various containers with treats. "My Johan and I won't have to shop for groceries all week … as long as we don't get sick of glazed donuts and loaded black beans dip."
Funk scurried about premises, never once watching the game, but keeping her eyes firmly fixed to the snacks table.
"I make my move as soon as there's a nice opening," said Funk. "Sometimes Mrs. Miller blocks for me, but usually I can score at least six nachos and an extra pretzel."
When she's feeling adventurous, Mrs. Funk even goes for two.
"Converting a single pretzel is basically a gimme," said Funk, "but I think in an important game like this it's always best to try for two."
After her impressive Super Bowl Party performance, Mrs. Funk has signed on to the Eagles's practice roster for next season.
"She can tuck a tray of stuffed cream cheese mushroom caps under her arm like no one I've ever seen," said Pastor Dave. "It was so entertaining, we didn't even have to watch the half time show."
Meanwhile, other party guests have put in a complaint saying there weren't nearly enough snacks and the owls were far from superb.