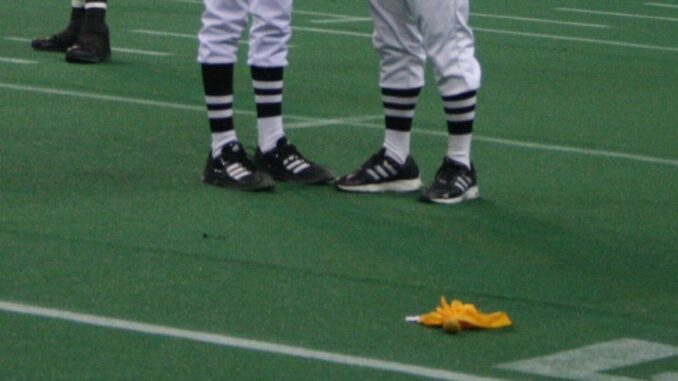 GLENDALE, AZ
With less than two minutes to go in Super Bowl LVII, an inexplicable penalty flag mysteriously appeared on the field, leaving officials wondering what to do.
"Hey, Harold, where'd that flag come from?" said Referee Dan. "Hmmm, well, I guess we better call something. Holding, right?"
The BS holding call secured the victory for Kansas City, but some were left wondering where the flag came from.
"Turns out it came from above," said Dan. "Those spy balloons are everywhere these days."
In response, the NFL promises to hold all important games in domed stadiums from now on to ensure no outside interference in their product.
"There are only a few factors that should determine the outcome of the game," said NFL commissioner Reggie Gobble. "Athleticism, strategy, and gambling … and that's it!"
The NFL says there will be no more bogus holding calls dropped from spy balloons and promises all the bad calls will be made exclusively by their own incompotent refs.
(photo credit: Jeramey Jannene/CC)