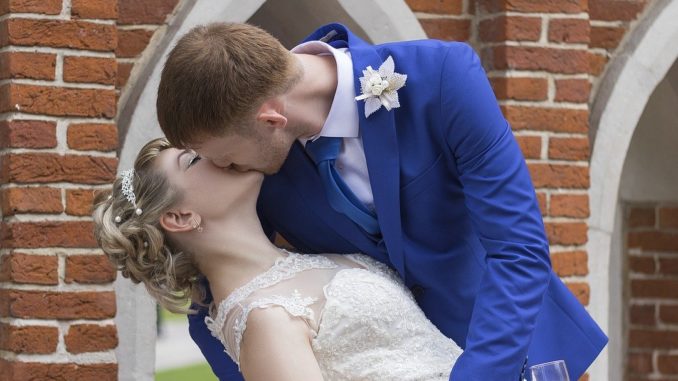 SASKATOON, SK
When Maria Driedger and Peter Wall tied the knot this past Saturday, gasps went out throughout the crowd as their "first kiss" appeared to be anything but.
"A dip and a swirl and all the confidence in the world?" noted keen wedding kiss observer Mrs. Klassen. "Plus, she didn't even blush. It looks to me like they've been practicing."
The kiss was so well-practiced-looking that Pastor Dan interrupted the service for some marital counselling.
"Is there something you need to be telling me?" said Pastor Dan. "You were supposed to be disclosing this information during the pre-marital counselling!"
Maria promptly told Pastor Dan it was none of his business and proceeded to land another sloppy wet one on her new husband Peter.