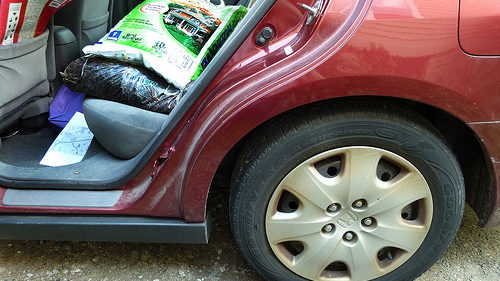 REGINA, SK
At the end of the day on Monday, local family man Menno Peters, 47, was still nowhere near to being finished the long list of chores given to him by his wife Anne this Victoria Day long weekend.
"Oba, I tried to finish the list, I truly did, but there was always something like hockey on the TV or O'Douls to drink that I just couldn't possibly get it all done," said Peters. "Maybe I'll get the roof re-shingled next weekend."
Anne Peters was visibly upset that her husband Menno had still not cleaned out the eavestroughs or reseeded that bare patch in the front lawn.
"I don't know what that man did this whole weekend," said Anne. "He kept telling me he had men's prayer meeting, but I don't believe it for a minute."
Menno, in fact, did have men's prayer meeting at the back room in the local Humpty's Restaurant, but all the men prayed about was that their chores would get miraculously done on their own.
(photo credit: by Muffet/CC)