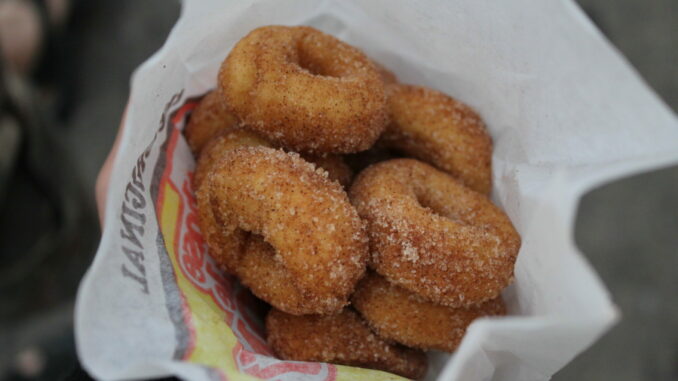 NIVERVILLE, MB
The Wiebes of Niverville have been subsisting on nothing but mini donuts breakfast, lunch, and dinner for the past week.
"It all started at the Niverville Fair last weekend. I think we ate 15 buckets on Saturday alone," said Mrs. Wiebe, licking the cinnamon and sugar off her fingers. "Then we changed things up and spent this entire weekend lining up for mini donuts over in Steinbach."
Mrs. Wiebe made sure her kids Zachary and Melissa supplemented their mini donut consumption with at least a few bags of cotton candy.
"They're going to have leftover mini donuts in their lunches at school this whole week," said Mrs. Wiebe. "I think my Earl downed a few microbrews at The Public there on Main Street. So over all it was a pretty balanced diet."
The Wiebes plan to hit up the rides and mini donuts in Altona next weekend, before following the carnies across Manitoba and eating nothing but mini donuts all summer.
(photo credit: zeeeenatdhami/CC)