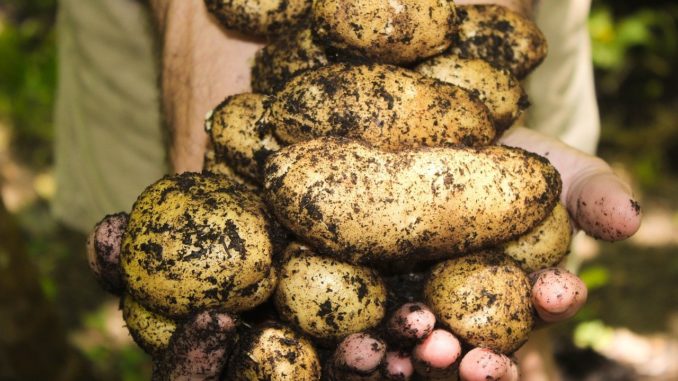 SWIFT CURRENT, SK
Rudy Dyck from just outside of Swift Current has taken control of a large potato farm this week and refuses to share power with anyone else.
"This is not one of them democratic potato farms," says Dyck. "This is a one man show. Long live the Dyck Tater!"
Dyck has been working on making improvements on the farm and says his autocratic brand of potatoes really are superior.
"Once you've had a bite of one of my Dyck Taters you'll never go back to those egalitarian store bought varieties," said Dyck. "Sure, you might need to give my Dyck Taters a good scrub in the sink, but fry them up with some butter and you'll be in heaven."
Dyck has heard rumours of other farms trying out his organizational structure, but is skeptical they can pull it off.
"Ach, they say they're trying it out on farms near Toronto," said Dyck. "And last time I checked there are hardly any Dycks in that area."
Dyck has reportedly had such a successful crop this year that he plans to spend all next summer at the lake in the farm's very own boat known as the Dyck Tater Ship.