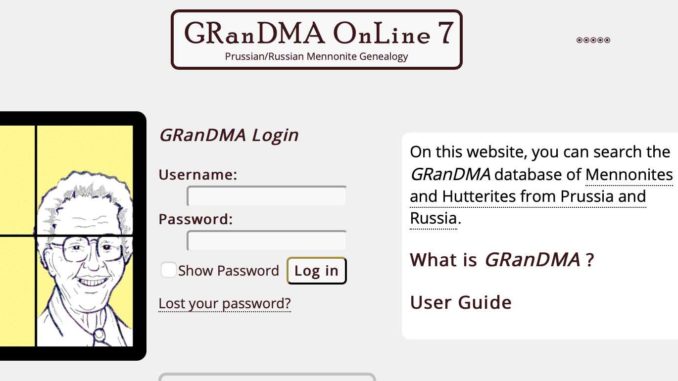 LANDMARK, MB
Timmy Plett, 34, of Landmark has been arrested by local RCMP this week after he was caught logging onto Mennonite genealogy website GRanDMA Online in an attempt to cheat at the Mennonite Game.
"He's clearly not playing by the rules," said Officer Duerksen. "We all know how the Mennonite Game works. It involves figuring out how two Mennos are related with a long and arduous series of questions, not with the simple click of a mouse!"
According to police, the GRanDMA program allows users to type in any two Menno names and it'll churn out a list of all the ways they're related within seconds.
"We can't allow these kind of performance enhancing products when folks are playing the Mennonite Game," said Officer Duerksen. "You've gotta ask 'who was your father?' and 'who was your mother?' and 'what church did they go to?' and 'what side of the river did they live on?' and 'did they immigrate in the 1870s or the 1920s?' and so on. This website makes it way too easy."
The website also eliminates the need to spend an afternoon with oma consulting the Reimer Book.
"We've been pretty slack about enforcing this law until now," said Duerksen, "but lately we've been getting a lot of pressure from local omas, who feel they're being outwitted by a machine."
Plett will be released from custody only after he promises to go door-to-door and apologize to every Plett in Landmark.