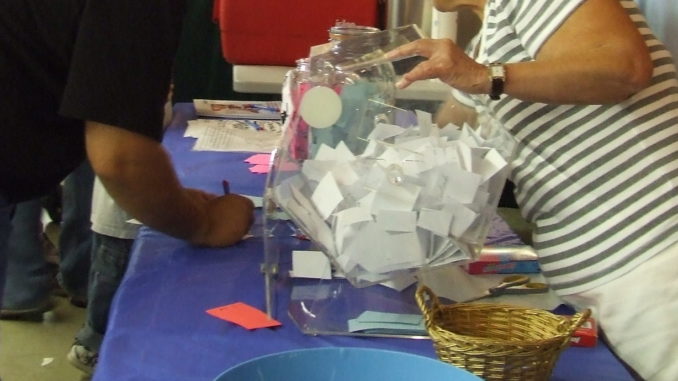 WINNIPEG, MB
Mr. Goossen was at a slo-pitch tournament in Winnipeg this week when he decided to give up his lifelong abstention from gambling and buy a 50/50 ticket.
"I know I'm not supposed to gamble, but when you have a 50/50 chance of winning 839 dollars, I think even Pastor Dave wouldn't have a problem with it," said Goossen. "50/50 draw? Oba, I like those odds!"
Mr. Goossen purchased one ticket for a toonie, and then waited in eager anticipation of the draw at the end of the evening.
"I was on pins and needles. I think it was between me and Mr. Plett. Looks like he had an arm's length of tickets," said Mr. Goossen. "I don't think he knows how this whole thing works. You ain't getting any better than 50 percent, Jake!"
In the end, Mr. Goossen was shocked that he did not win the prize.
"I really don't get it," said Mr. Goossen. "I guess I should have bought two tickets to guarantee myself a victory. Next time, I guess!"
Mr. Goossen's wife Helen says she's not too fond of her husband's newfound gambling hobby, but says she's giving him the exact same odds at having a nice restful meddachschlop this weekend.