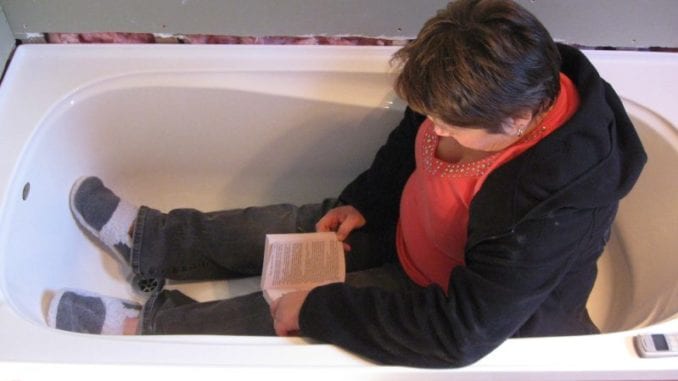 WINKLER, MB
Local spinster Annie Goertzen, 51, will spend a romantic evening alone tonight snuggling up on her sofa with a glass of dealcoholized wine, half a Toblerlone bar, and an Amish romance book.
"These books make Amish romance come alive," said Goertzen. "Who needs a man, when you've got Beverly Lewis?"
Once she polishes off the wine, Goertzen plans to treat herself to an herbal tea and nice warm bubble bath.
"This year I'm throwing in epsom salts," said Goertzen. "It's going to be the greatest Valentine's Day ever!"
Goertzen says her routine hasn't changed much over the decades, but that's precisely what makes February 14 so special.
"This has been my Valentine's Day tradition since 1993," she says. "There was a brief time when I'd watch Meg Ryan-Tom Hanks movies every year, but lately I've found contentment in the arms of this hot and steamy 'Bonnet Lust' series."
Meanwhile, local man Walter Wiens plans to spend Valentine's Day longingly checking out Annie's pictures on Facebook, but never developing the courage to give her a call.
(photo credit: Sarah Stewart/cc/modified)