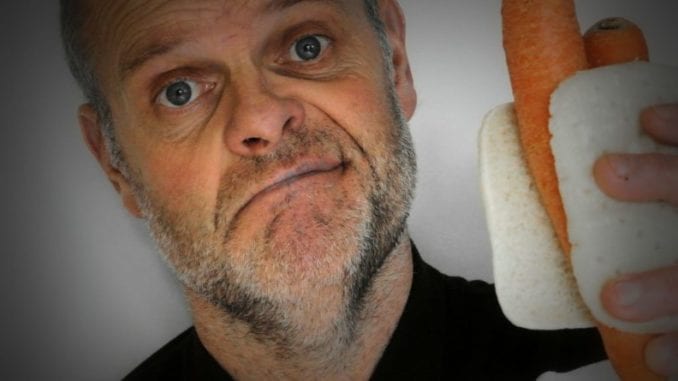 LINDEN, AB
Local man Klass Klassen, 53, was rushed to the hospital this past week after it was discovered he had inadvertently consumed two carrots and a few florets of broccoli.
"Mennonites are highly allergic to any vegetable that isn't pickled," explained Doctor Wiebe. "It's a lucky thing he didn't consume any sticks of celery or he'd really be in trouble."
The incident occurred after Mr. Klassen, who prides himself in his carnivorous ways, did not recognize the presence of numerous vegetables in a beef stew at the church potluck.
"I'm lucky to be alive," said Klassen. "My whole life I've ate nothing but red meat and highly processed grains. It was a close one there, but I'll be more cautious from now on."
Klassen, whose life was saved after an emergency stomach pump, hopes to get the anti-vegetable message out to other vulnerable Mennonites.
"Don't mess around with those vegetables," said Klassen, with tears in his eyes. "To be safe, please stick to huge chunks of beef and pork smothered in gravy. I don't want this to happen to any other Mennonite. Be careful, people!"
(photo credit: Craig Sunter/CC)