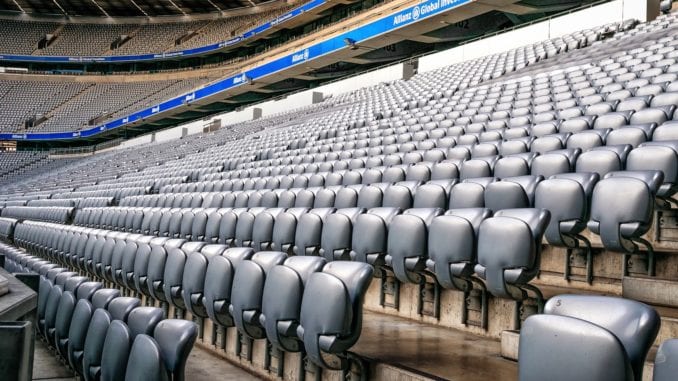 SEATTLE, WA
It's business as usual for the only sports league left playing these days, the XFL. As per usual, the league will play in near empty 60,000 seat stadiums for the remainder of the season.
"It's really too bad," said the league's lone fan Billy Friesen. "I'm going to miss the atmosphere of sitting there by myself and watching bush league football."
In a futile attempt to start a second professional football league in the United States, the XFL is hoping that the lack of any other options will be a boost to their league.
"You've gotta watch something, right?" said a league rep. "It's either XFL or The Bachelorette–take your pick."
In an effort to get at least some people in the stands, the league will be handing out free toilet paper to the first fifty fans who walk through the gates.