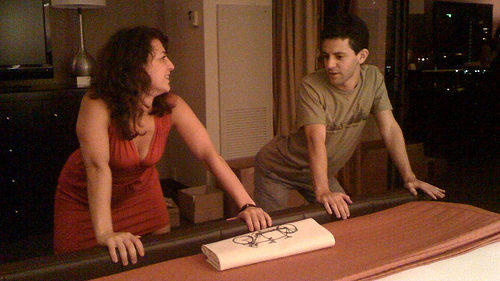 KALONA, IA
A concerned group of Iowa Mennonites has met with the director of the Department of Education to request the inclusion of abstinence-only dance education in the state curriculum.
"Total abstinence from dancing is the only way we can prevent unwanted dancing," said Wanda Schultz of Kalona. "For years we taught kids to protect themselves – by staying at least six inches away from their dance partner, or by never dancing to hip-hop music – but these measures have not worked, and we currently have the highest teen dancing rate in the country."
Iowa teens have been dancing in large numbers ever since the release of the 1984 film Footloose, and Schultz feels that abstinence from watching Footloose should also be part of the curriculum.
"Dancing or watching dancing or watching movies about dancing – anything dancing related – should be avoided at all costs," she said. "We know from years of experience that dancing leads to more dancing. I don't even like to see those young people shake hands, quite frankly."
The Iowa Department of Education is considering the group's request, but says a decision will not be made until they've had a chance to consult with Kevin Bacon.
(Photo credit: by keeping it real/CC)