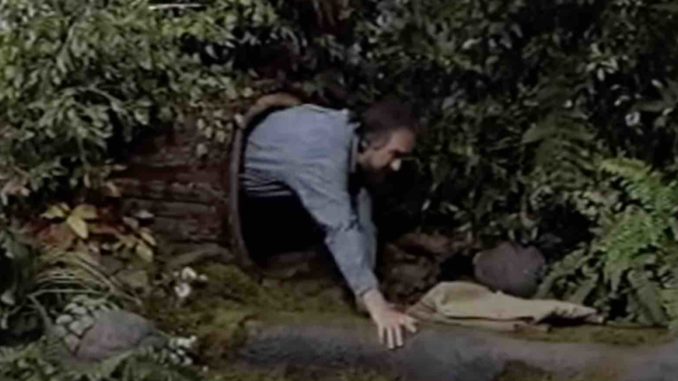 WINNIPEG, MB
Efforts to dislodge beloved children's entertainer Fred Penner from a log in an undisclosed location intensified on Saturday afternoon.
"For years he's gone in and out of that log without issue, but somehow he got stuck a few days ago and now we've got a backlog of 150 colourful guests and puppets waiting to get through," said rescue coordinator Thomas Reimer. "The Word Bird is getting really antsy, let me tell you."
Despite the tense situation, Penner remains in good spirits and says he's baffled as to how he got himself in this position.
"I guess I put my elbow where my knee should have been or my shoulder where my foot should have been… I don't know…." said Penner from deep inside the log. "Let me tell you, that's the very last time I try to go in feet first."
An international team has gathered around Penner, hoping to dislodge the man so he can get back to singing delightful tunes for Canadian families.
"We're pulling out all the stops. We've got excavators, chainsaws, anything we can think of," said Reimer. "And when we get hungry, we've got plenty of sandwiches, beautiful sandwiches."
It's not known how long Penner will remain in the log, although he's really hoping to be free in time to get home and check on the cat.
(photo credit: YouTube)