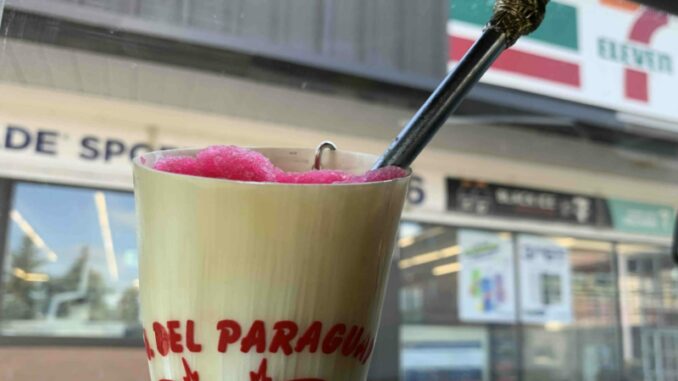 ROSENGART, MB
The yerba mate will be flowing like frozen Papsi this summer, as more than a dozen 7-11 stores in the Pembina Valley darpa will be offering a new product known as the 'Mennonite Slurpee.'
"We've always known Manitoba is the Slurpee Capital of the World, but we wanted to reach out and make sure the Mennonites felt included," said Rosengart 7-11 manager Jake Groening. "So from now on bring your own bull horn and bombilla and fill 'er up!"
The reaction within the Mennonite community was very enthusiastic.
"Finally I don't have to go all the way to the Co-op to get my yerba tea," said area man Pete Kroeker. "I'm not sure how I feel about the addition of ice and sugar, but, you know, I'm an open minded and adventurous eater. You should have seen all the mysterious items I tossed on my Royal Chinet at the church picnic. I mean who'd ever heard of scalloped potatoes?"
The new Mennonite Slurpees will be offered in a wide range of flavours such as Yerba mixed with Dr. Pepper and and Yerba mixed with Orange Crush.
"It's a good first step," said Kroeker, "but I'm just waiting for the day they finally offer waffle sauce and schmaunt fat."
The new yerba mate Slurpees will be available in villages across southern Manitoba, although only those with a retail cannabis license.