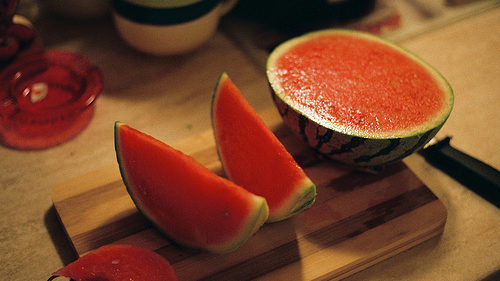 ALTONA, MB
Altona's most progressive Mennonite church, the EAMBCM, is causing waves this week after the elder board voted to approve the consumption of seedless watermelons at church picnics.
"I knew that church was full of backsliders," said rival Mennonite pastor Rev. Brandt, "but never in all my years did I think they'd sink this low."
EAMBCM has created controversy in the past by appointing three women to the elder board and by allowing the young people to listen to music with drums in it, but never have they been so alienated from the rest of the community as after their recent seedless watermelon decision.
"For centuries Mennonites have remained committed to the seeded watermelon," said Brandt. "But those EAMBCMs are always up to something. It really so sad to see them stray so far from the gospel."
Some have argued that the seedless watermelons are more convenient to eat and are less of a choking hazard, but most Altona residents are not willing to make the switch.
"As for me and my house, we will eat the seeded watermelon," said Brandt. "And some tasty roll kuchen to boot."
(photo credit: by hercigonja/CC)