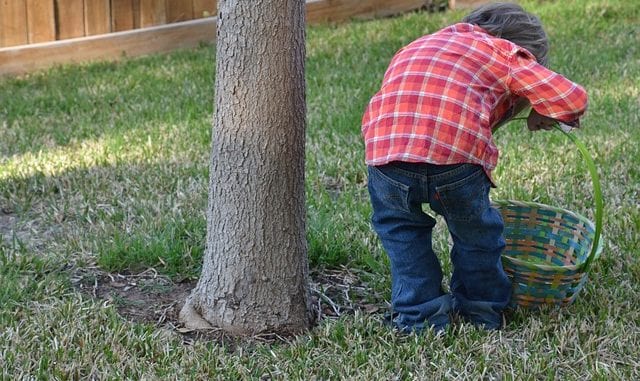 MORDEN, MB
Four days after the annual Giesbrecht family easter egg hunt a distraught Timothy Giesbrecht, 6, was located in Oma and Opa's backyard frantically searching for the colourful hard-boiled treat.
"This is the last time we leave Uncle Dave in charge of hiding the eggs," said Oma Giesbrecht. "I told him not to make it too hard, but I think he takes great satisfaction in outwitting the children."
Uncle Dave's notoriously difficult easter egg hunt left all the Giesbrecht children in tears on Sunday as not a single egg was found after three hours searching in the bitter cold.
"Ach, whatever. They can just suck it up," said Uncle Dave. "Either that, or learn better orienteering skills. I mean, how are they going to survive in this world if they can't find a pink egg buried ten feet beneath the raspberry bushes?"
Young Timothy, who never did find an easter egg, was taken inside on Thursday morning and told "Grandma would just give him an egg already."
"This is the last straw! Uncle Dave has lost his easter egg hiding privileges," said Oma Giesbrecht. "From now on Uncle Jake will be in charge."
Uncle Jake is already plotting out some insanely difficult spots in the hayloft for next year.