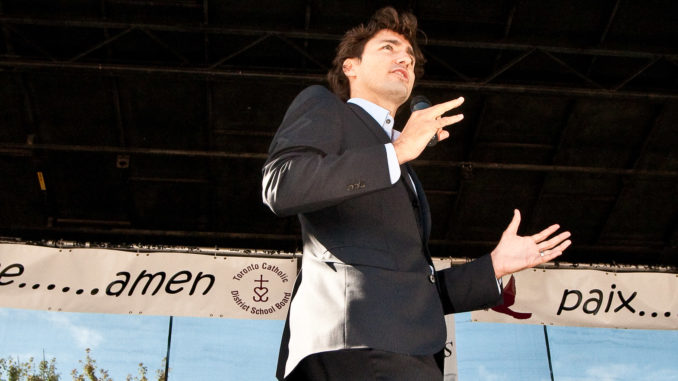 EDMONTON, AB
Justin Trudeau was at the top of a list of 313 Canadians banned from going "within a hundred kilometers" of Alberta.
"We don't want him wearing a Flames jersey either," said Calgary man Jeremy Kehler. "Oh, and he'll need express written consent to so much as step foot into the truck bed of an F-150."
A number of Albertans are apparently upset with Trudeau for something and want him to stay well away from the oil rich province.
"Don't come anywhere west of Moose Jaw," said Kehler. "I better not catch him in Medicine Hat!"
Kehler is also concerned Trudeau might try to sneak into Alberta from the north and the Alberta Guard has already set up a barricade just north of La Crete.
"I think the mountains give us a nice barrier from the west, but once he get's to Winnipeg it's wide open field from there," said Kehler. "I'm really concerned for the wellbeing of our pipelines if he makes it past Virden or so."
(photo credit: michael_swan/CC)