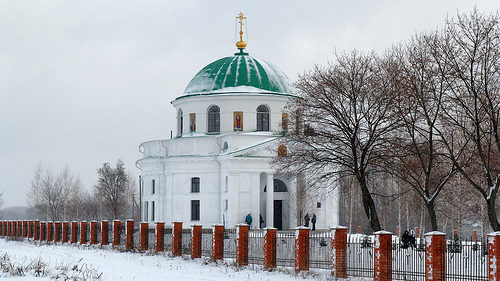 WINNIPEG, MB
People of the Orthodox faith celebrate Christmas thirteen days after other Christians. After pilfering their vareniki recipe during a century of habitation in southern Ukraine, Canadian Mennonites are now demanding that they get their own Christmas Day "just like the Ukrainians."
"There's regular Christmas, Ukrainian Christmas, and I've even heard there's something called 'Chinese New Year,'" said Mennonite elder Hans Baerg. "I think it's time we got a Mennonite Christmas. We shouldn't have to share a day with the Lutherans and Roman Catholics and all that."
Ukrainian Christmas is celebrated on January 7, but the Mennonites are calling for their own Christmas to be held sometime in July.
"We need a break right in the middle of the plowing season," said Baerg. "I know by mid-July I'm pretty tuckered out myself. Time to sit back and eat dozens of butter tarts to commemorate the birth of our Lord."
Since the actual date of Jesus' birth is not actually known, Baerg feels he should have no trouble convincing his fellow Mennonites to celebrate Christmas in July.
"I know they call us the 'radical reformers' but I don't think our reforms were radical enough," said Baerg. "How can you call yourself a real 'protestant' if we're still following the Catholic calendar?"
Baerg is also calling for a Mennonite Easter to be held sometime in August.
(photo credit: by Alexxx1979/CC)