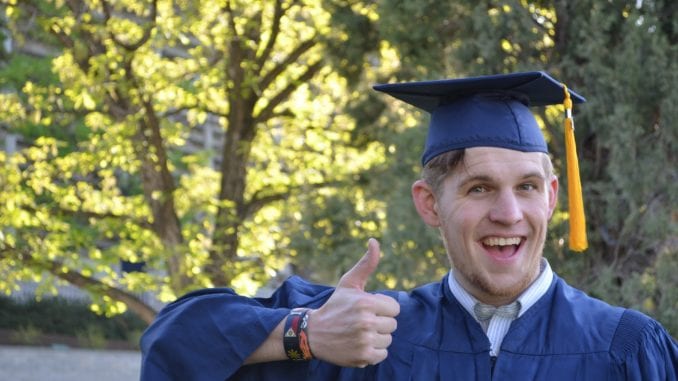 LEAMINGTON, ON
Following the model of high schools across the continent, 19-year-old homeschooler Danny Wiebe of Leamington, Ontario pulled the family minivan onto the driveway this afternoon for his COVID-safe graduation ceremony.
"I gave him the keys, told him to drive around the block a couple times, and then pull up onto the yard," said mother/teacher Ruth. "We're so proud of Danny. Class of 2020! He knows everything that I know and then some!"
2020 is historic for more than just the global pandemic, as the Wiebes tied the record for their largest graduating class ever.
"My sister Melissa graduated a couple years ago and she got to have all the regular homeschool pomp and circumstance. Got to go to Arby's and everything," said Danny. "But, you know, I have simple needs. I'm good with sitting around the fire in the back and knacking zoat for a couple hours."
Dad's inspirational speech was broadcast on an old television set that was wheeled out onto the front yard.
"I'm sure it was very interesting," said Danny, already halfway into a bag of Spitz, "but I wasn't really listening."
Despite mostly being pretty relaxed about the whole situation, the one thing young Danny is disappointed about is the fact he has to miss prom this year… though Mom said that was a blessing in disguise as her feet were really tired anyway.