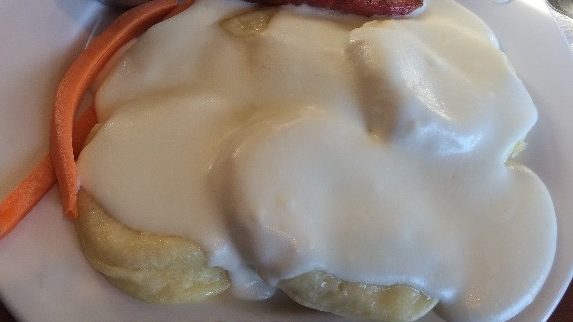 SASKATOON, SK
World-renowned Mennonite food critic Klaus Barkman has been hitting the streets of Saskatoon this week to ask one question, "does portion size really matter?"
"The results shocked me. Menno after Menno said, oba, yes, of course portion size matters," said Barkman. "It doesn't matter how good the schmaunt fat is, if the portion size is too small, it's just not satisfying."
Barkman has established a new restaurant-rating scale for Mennonites, which completely disregards the quality of the food and looks only at portion size.
"The more vereniki the better. The bigger the sausage the better," explained Barkman. "I don't care how it tastes, as long as I have a doggy bag when I'm finished, you're getting a full three Menno-lin stars."
Restaurants will also be losing points for providing anything other than protein and carbs.
"You lose a star for every fruit or vegetable on the plate," said Barkman. "That stuff only takes up space that could be used for more sausage!"
Barkman says he does make an exception for pickled vegetables or those bits of fruit you sometimes find in Jell-o salads.