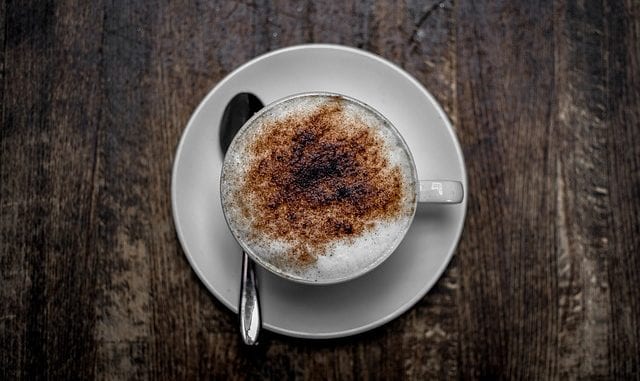 STEINBACH, MB
When selecting churches, the determining factor for many church-shoppers these days is not theology, doctrine, style of worship or even mode of baptism, but rather something significantly more important: the quality of the coffee. We've tasted dozens of coffees at dozens of churches and present the following guide to Steinbach church lobby coffee.
Calvary Chapel – Calvary Chapel offers a delightful Frappucino, which includes a generous amount of sugar, syrup, and whole lot of ice. Impressive!
Christ Our Saviour Catholic Church – Steinbach's growing Catholic church offers a wonderful Affogato, an Italian style coffee with a scoop of home-churned gelato and a shot of espresso. What a delight!
Christian Fellowship Church – The Christian Fellowship Church welcomes visitors with a classic cafe con leche, a strong coffee mixed at a 1:1 ratio with milk. Sweetener is optional. Delectable!
Church of God in Christ – The friendly people at Church of God in Christ are offering a Vienna-style coffee, including two strong shots of espresso infused with whipped cream. It's to die for!
Cornerstone Bible Church – Stop on by at Cornerstone to try their wonderful Red Eye, which adds regular coffee to espresso to give it that extra kick. Powerful stuff!
Emmanuel Free Church – The local Free church provides visitors with a Ristretto, an intense espresso sometimes diluted with water. An amazing experience!
Evangelical Fellowship Church – EFCers are known for their wonderful mocha, which is half coffee and half hot chocolate. For the kid in all of us!
Evangelical Mennonite Church – The Main Street EMC is currently luring new attendees with a delightful Turkish coffee, simmered in an authentic pot and served in a tiny cup. It's not to be missed!
First Baptist Church – Inspired by the new Vietnamese restaurant in town, the First Baptist Church offers an iced Vietnamese coffee. Unbelieveable!
Geimendes Gottes – The Geimendes Gottes takes you on a trip to Portugal with their wonderful galao. Served in a tall glass, this foamed milk and espresso drink is sure to delight coffee-lovers across Steinbach.
Gospel Fellowship Church – Offering the caffee breve, an American version of the latte, the Gospel Fellowship delights visitors with this steamed cream marvel of the coffee world.
Grace Mennonite Church – The Grace Mennonite graciously offers a delectable splash of milk in their espresso, creating the wonderful delight known as a caffe macchiato. It's fab!
Mennonite Bretheren Church – Rather than settling for just the regular espresso, the local MB church provides an espresso romano, which includes a slice of lemon on the side. A unique taste sensation!
Southland Church – Common in Switzerland, the caffe crema offered at Southland Church combines espresso with unbrewed hot water for a taste sensation that's out of this world!
Springs Church – Perfect for summer weather, the Springs Church provide a Spanish coffee known as the cafe del tiempo, which is served in ice with milk and sugar.
St. Paul Evangelical Lutheran Church – The local Lutheran church breaks the mold with their wonderful cafe borgia, which is mocha drink served with orange rind and whipped cream.
Steinbach Christian Mennonite Church – The lungo is not quite as strong as an espresso, and is usually made with a pleasant blend of Arabica and Robusta beans. You have to try it!
Steinbach Mennonite Church – Originating in Valencia, the Steinbach Mennonite Church has replicated a magnificent bombon made with condensed milk, which creates a visual and sensory delight.
Steinbach United Church – The United Church is uniting visitors with their wonderful cortadito, a Cuban espresso served with steamed milk.
Stony Brook Fellowship – This EMC church, which meets at the Steinbach Bible College chapel, offers a caffe Zorro, which is a double doppio served in a demitasse cup. Fantastic!
So, there you have it, your complete guide to Steinbach church lobby coffee. Guaranteed to be 100% inaccurate, but you can find that out for yourself next Sunday. See you there!