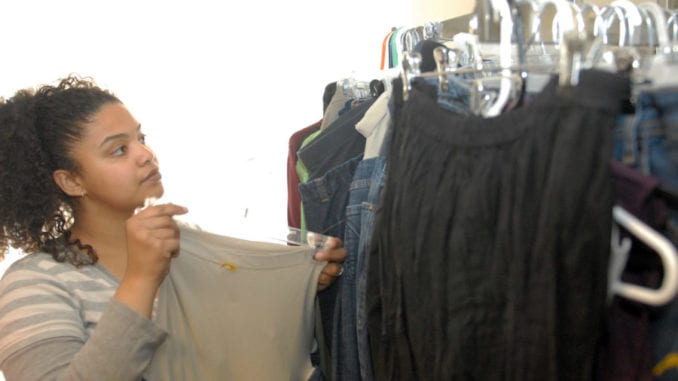 ALTONA, MB
Mrs. Erin Loewen, 38, of Altona donated, then bought back, dozens of blouses, skirts, and denim products from the local MCC Thrift Store this month. She says the buy-backs are not intentional, but "just happen sometimes" when you purchase the volume of second-hand clothes that she does.
"The other day I was at the Altona MCC and discovered this great pair of black skinny jeans…and they fit like a glove. I just had to snatch them up before some other size 28 comes along and snags them!" said Loewen. "When I got them home and tried them in the full length mirror they looked a little familiar. Oh well…"
Loewen donates two garbage bags worth of clothes to the MCC each week, but always makes sure to purchase just as much in return.
"I think of it as a rental shop, without any late fees!" said Loewen. "I knew my old American Apparel gabardine tennis skirt wouldn't last long so as soon as I saw it on the shelf I bought it right back!"
Loewen can be seen shopping at the Altona MCC between 11 and 2 on Saturdays, and donating everything back on Thursdays during her lunch break.
(photo credit: USAG-Humphreys/CC)