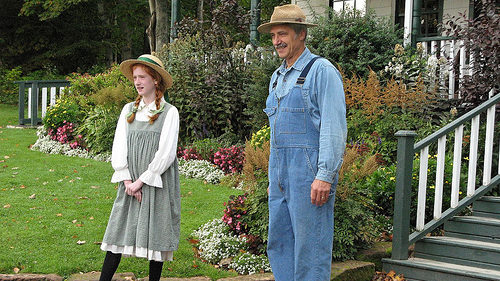 AYLMER, ON
After proving to be more than the Cuthberts could handle, beloved red-haired orphan Anne Shirley was reluctantly adopted by a Mennonite family in Aylmer.
"We've got fourteen or fifteen mouths to feed as it is," said Anne's new father Bob Brandt, "so what's one more?"
After a week living with the Brandts in Aylmer, Mrs. Brandt said she had enough with Anne's sassy mouth.
"That girl doesn't know when to keep quiet," said Mrs. Brandt. "She's got a lot of learning to do if she's going to fit in with this family. Plus her Plautdietsch is not up to snuff at all!"
Things changed in their relationship, however, when the Brandts discovered that Anne had some farm experience.
"She works wonders with the cows," said Mrs. Brandt. "It seems a Mennonite family and an orphan from the Maritimes can be kindred spirits after all. How splendid!"
(photo credit: by Smudge 9000
)