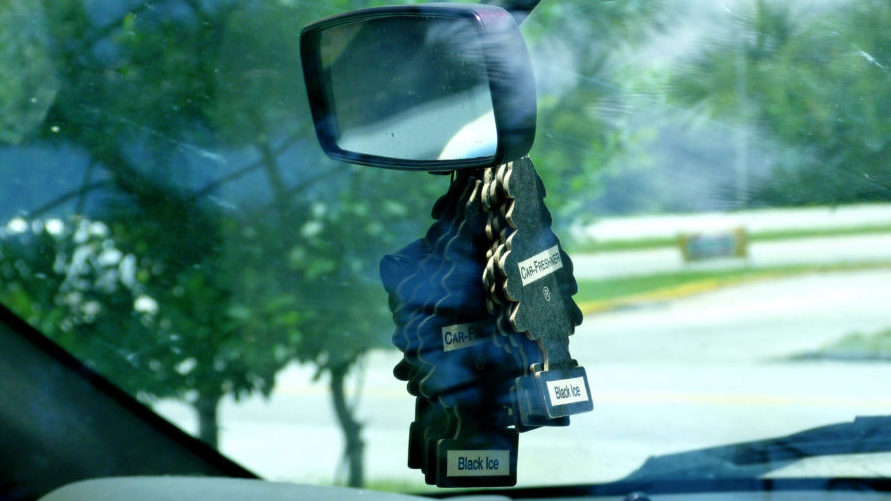 ALTONA, MB
A new formavorscht-scented car air freshener has been flying off the shelves at Altona gas stations this past week, with Mennonites throughout the region eager to have their truck cabs smell of smoked meat.
"Right now it's hard to keep up with the demand," said air freshener manufacturer Dale Friesen. "But we're ramping up production. We don't want to disappoint the thousands of Mennonites who want that new sausage aroma."
Friesen says the company is offering Pioneer, Winkler, and Schazenfeld-scented air fresheners, but is hoping to expand to include Earl's, Unger's and a local Hutterite variety as well.
"Whatever scent you want, we plan to provide it," said Friesen. "We're also working on a wide range of kubassa scents for our Ukrainian customers."
Friesen explains the process of manufacturing the air fresheners is very simple.
"We take the unscented air fresheners and just leave them lying around in Altona homes," said Friesen. "After a month in Grandma Wiebe's kitchen, the air freshener is ready for use."
Friesen also says he's been getting a lot of online sales from Abbotsford Mennonites who, if they have trouble accessing good Mennonite farmer sausage in their area, at least want their cars to smell like it.
"Our product is for everyone," said Friesen. "But please, a friendly reminder, these air fresheners are not for internal consumption. Smell them, rub them all over your bodies if you must, but as tempting as it may be, please do not eat them."
(photo credit: by Rusty Clark ~ 100K Photos/CC)