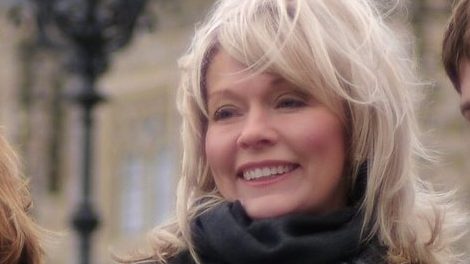 WINKLER, MB
A massive crowd of pickup trucks gathered at the Co-op in Winkler tonight to protest the selection of "a woman from Morden yet" as leader of the Conservatives.
"Oba, nay, not Morden once yet such!" said Mr. Fehr of Winkler. "At least she's a Bergen, but next thing you know they're going to put a General Conferencer in there yet."
Portage-Lisgar MP Candice Bergen was selected as interim leader of the federal Conservative Party, but her place of birth did not sit well with those to the east of the Boundary Trails Health Centre.
"I bet she can hardly even speak Plautdietsch," said Mr. Fehr. "I want to see her Co-op number!"
Soon thousands of Winklerites were demanding to see MP Bergen's Co-op number "just to prove she's really one of us."
"Oba, relax folks," said Bergen. "Yes, it's true I was born in Morden, but I grew up in the small town of Warren … at least according to my Wikipedia page."
The new information seemed to calm the angry crowd who didn't like the fact she wasn't from some place holy and righteous like Schanzenfeldengruenbach or something, but were at least glad she didn't spend too much time in Morden.
(photo credit: QUOI Media Group/CC)