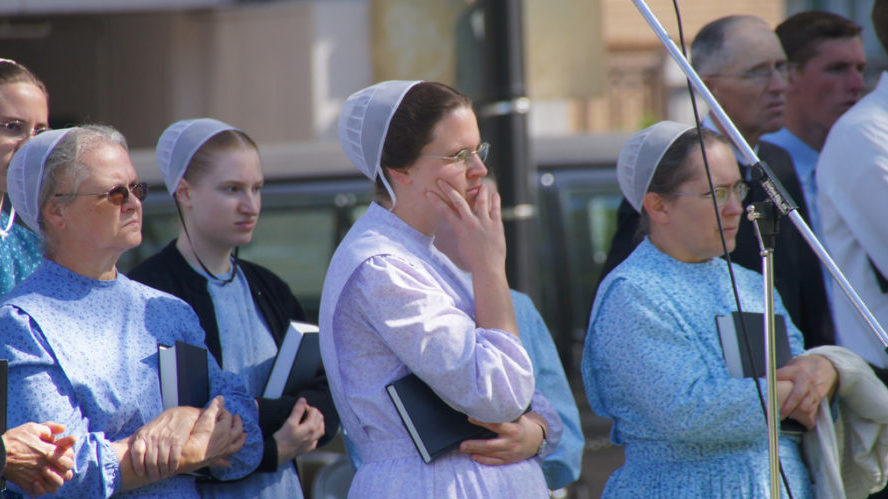 KIRDON, OH
After the congregation's first female elder was accused of improperly securing important documents like the church's secret bean soup recipe, the tiny congregation of East Kidron Mennonite Church has been plagued by yet another email scandal this past week.
"Wikileaks has destroyed us," said Pastor Johan Sauder, visibly distraught. "They've exposed dozens of congregation emails like the one I sent to Elder Zehr requesting that Sunday School be held fifteen minutes earlier during the summer, and the hilarious meme I forwarded to Mr. Miller that had a picture of Bernie Sanders with the words 'We can pay for education with pixie dust!'"
The congregational meeting was sent into upheaval on Sunday afternoon after the internal emails were exposed.
"Some of these emails seem to indicate that Pastor Sauder has been far from objective in his selection of hymns each Sunday. He seems to have his favourites," said one church member who wished to remain anonymous. "He just picks the songs he likes."
The hacked emails are thought to be the work of rival West Kidron Mennonite Church, though some have suspected a more foreign source of espionage.
"We think it might be the Russians. They'd do anything to make us Mennonites look bad," said Sauder, who resigned his position in the church after the meeting…before being promoted to head of the church conference later in the day.
(photo credit: Ted Eytan/CC)