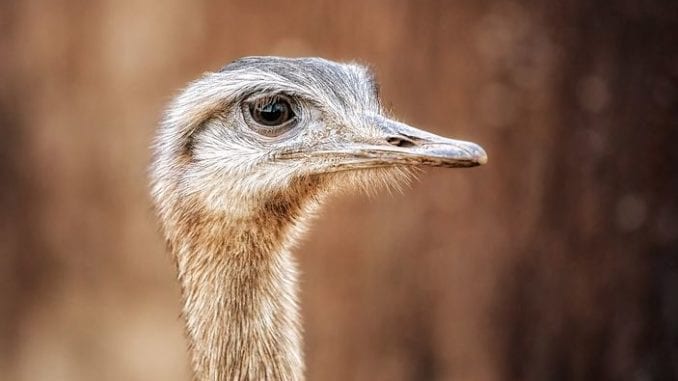 HARRISONBURG, VA
In an effort to more accurately represent the great Anabaptist tradition of the school, Eastern Mennonite University has decided to replace the Royal's blue lion with an Australian emu.
"We really feel the emu represents everything our school stands for," said EMU President Susan Schultz Huxman. "Plus, it'll have the added benefit of attracting more Mennonite students from Melbourne and Sydney. There's really a large population of Mennonites down there that, so far, we've left largely untapped."
Although a popular mascot for quite some time, in recent years, EMU's blue lion was viewed by some as too violent for a Mennonite school, while the emu is a more passive animal and prone to peaceful negotiation rather than coercion.
"People don't like change, so we know there'll be some criticism," said Schultz Huxman. "We're hoping that once the students try the new emu omelettes in the cafeteria they'll start to see things our way."
The University had considered adopting the ostrich as school mascot, but for whatever reason felt the emu was a better fit.