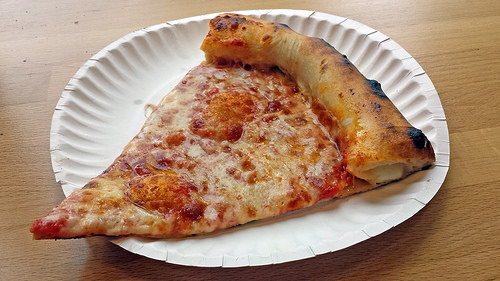 WINNIPEG, MB
Local couple Arthur and Samantha Hiebert of North Kildonan are excited about the new culinary discoveries they've made at the Kildonan Place Shopping Centre food court.
"I've never seen such a world of options," said Mrs. Hiebert. "Not since the Paddlewheel Restaurant at the Bay shut down have I been this excited about eating in a mall."
The Hieberts were overwhelmed with the plethora of menu options at Arby's, Taco Time, Koya Japan, and Subway. In the end, however, the Hieberts decided to go with Mrs. Vanelli's.
"Pizza by the slice, yet? Oba, nay. I've never heard of such before in all my life," exclaimed an excited Mr. Hiebert. "The Kildonan Place food court is truly a wonderland for the senses."
The Hieberts also ordered two large Pepsis and a small basket of New York Fries.
"I know back home in Plum Coulee they'd think we were crazy for eating such wild food," said Mrs. Hiebert. "But Arthur and I have always been a little bit adventurous and I think our selections at the food court here today prove that."
The Hieberts then had a couple's haircut at Magicuts and purchased a box of discount Q-Tips and off-brand potato chips at the Dollarama before heading for home after their "wild KP adventure."
(photo credit: by badlyricpolice/CC)