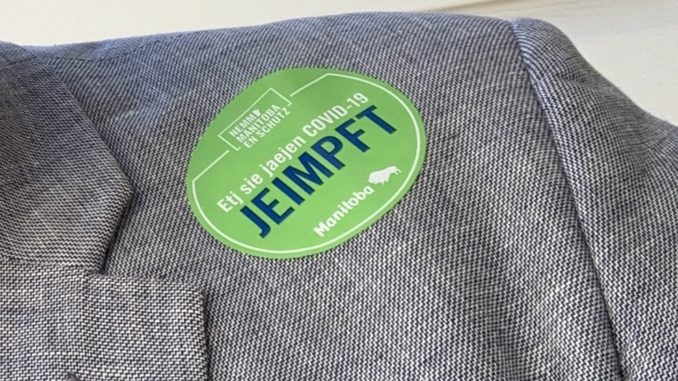 WINKLER, MB
Mr. Siemens of Winkler has been refreshing the regional vaccine percentage page every few hours or so, trying to see if his Jantsied squad has a chance of catching up with the Ditsieders in the 2021 Impft'lympics.
"Oba, those Ditsieders. Looks like the folks in Schteinback are approaching 55% jeimpft!" proclaimed Mr. Siemens. "Us Ditsieders need to pull up our socks and/or rubber boots or risk having the Jantsieders run away with this thing."
Jantsied and Ditsied have not met head-to-head in the Impft'ympics since the polio epidemic of the 1950s, but despite the lack of experience, Mr. Siemens has faith his team still has a chance of taking home the gold medal this time.
"I've been jeimpft, my oma's been jeimpft. Even Oncle Pieta's been jeimpft. Twice yet," said Mr. Siemens. "I'm not sure how those Schteinbackers are so far ahead. It must have something to do with access to free "jeimpft" stickers or something."
Rumours have it the Ditsied team is doing so well against their West Reserve rivals because they're trying to make up for their abysmal showing at the 2021 roll kuchen eating competition.