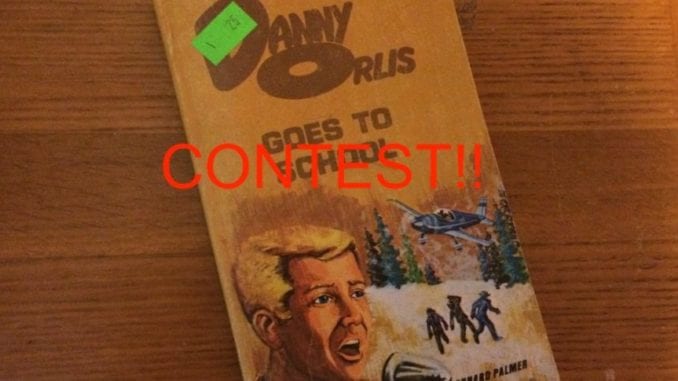 STEINBACH, MB
Like and share this post to be entered into a draw for a used copy of Danny Orlis Goes to School that the Daily Bonnet purchased for $0.25 from the Steinbach MCC store. The winner will receive the very same copy of the book that is featured in today's Daily Bonnet article, as well as a personalized letter from Daily Bonnet staff congratulating the winner on their victory.
We haven't read the book, so we really can't confirm these details, but according to the back cover, this particular book, "is dedicated to the proposition that you don't have to be out of it to be a Christian."  If the book can accomplish that, it's certainly worth a lot more than just twenty-five cents, don't you think?
Here at the Daily Bonnet we are dedicated to bringing you quality Mennonite satire every day, and what better way to celebrate our Mennonite heritage than by giving away something really cheap. So enter now, simply by liking and sharing this post on Facebook.
The contest will run until Monday, Oct. 3 and is open to residents of any country, Mennonite or non-Mennonite alike, but, unfortunately, Frintschoft of Daily Bonnet staff are not eligible.