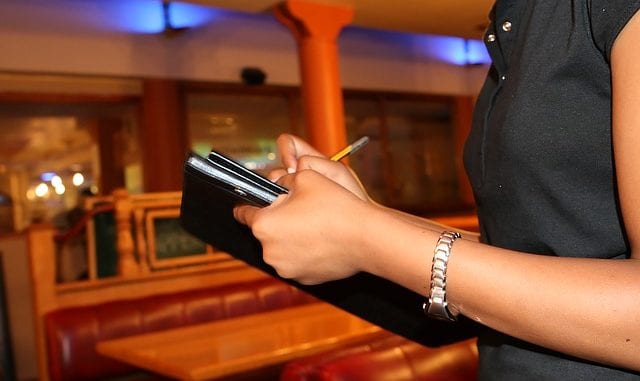 WINKLER, MB
Local father-of-four Jake Klassen received nothing but rolled eyes at the local Smitty's this past Sunday after testing out his new comedy routine on the indulgent waitress.
"Oh, gosh, Dad, please just order the Meat Lover's Skillet and a Diet Pepsi," said his 18-year-old daughter Bethany. "There's no need to tell your cheesy jokes to the serving staff."
Still, Jake insisted on asking to speak to Smitty, before pretending he was having trouble reading the waitress's name-tag, and then blurting out "I'll have what she's having" when a neighbouring woman sneezed.
Jake's wife Cathy seemed to tolerate the jesting, but his four children buried themselves behind their menus so that they wouldn't be spotted.
"There he goes again. It's like this every time we go to Smitty's," said Bethany, her voice slightly muffled from behind the menu. "I think we should stick to delivery from now on…but then he'd probably just joke around with the delivery girl."
Jake claimed that it's every Mennonite man's right to tell stupid jokes at restaurants once they reach the age of forty.
"If I'm paying for their chicken fingers with honey dill sauce," explained Jake, "the least they can do is put up with a few Dad jokes."
Jake's four children unanimously agreed to pay for their own meals from now on.