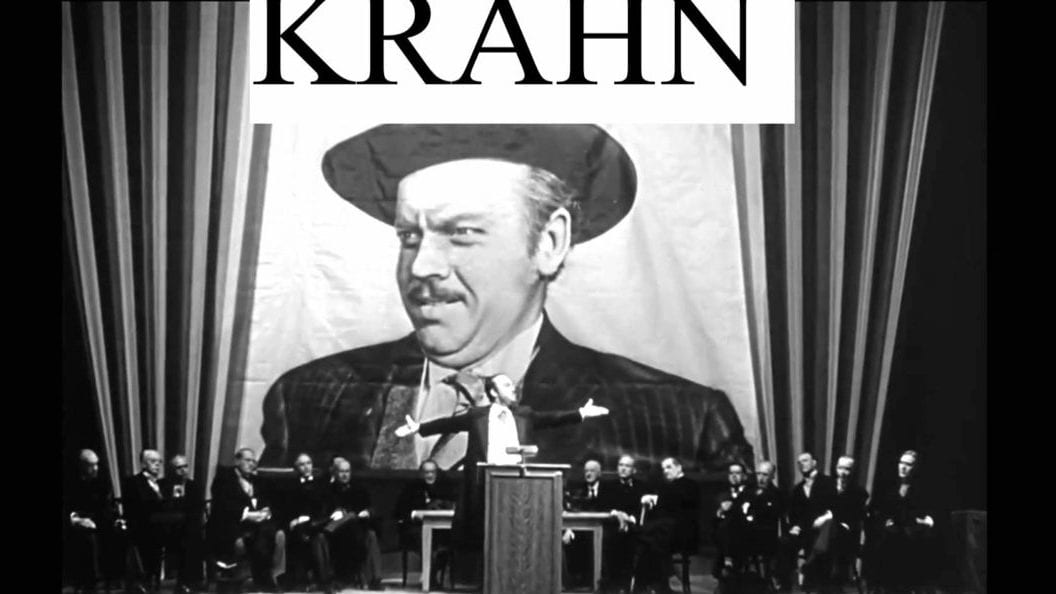 LA CRETE, AB
Movie experts in the small northern Alberta town of La Crete have overwhelmingly voted Orson Wiebe's 1941 classic 'Citizen Krahn' as the 'Greatest Film of All Time.' The film tells the tale of Charles Foster Krahn, a lowly Mennonite chicken catcher, who strikes it rich in the hog farming business and eventually runs for Premier of Alberta.
"It's a tale that a lot of La Crete people can relate to," said Mr. Peters, who teaches film history at the local community centre/roll kuchen factory. "It's a fictional film, but rumour has it it's based on the life of renowned Mennonite billionaire William Randolph Hiebert!"
When the film was first released in 1941, Hiebert vehemently opposed the film, even offering the producers seventeen buckets of freshly picked blueberries if they'd destroy the negatives.
"Director Orson Wiebe refused the offer," explains Peters, "and praise the Lord he did, because we've been left with this marvelous gift of a film. It's the first ever film to use 'Dietschlaund' as a swear word."
A special screening of 'Citizen Krahn' will be held at the local Co-op cardlock this Friday.
"I hope everyone appreciates the story and the marvelous cinematography by none other than our own Mrs. Froese!" said Peters. "It's really innovative stuff. She was the first Mennonite woman permitted by the elders to hold a camera in her hands."
Proceeds from the 'Citizen Krahn' screening will go directly towards a fund that helps Mennonites who've been excommunicated for watching movies.