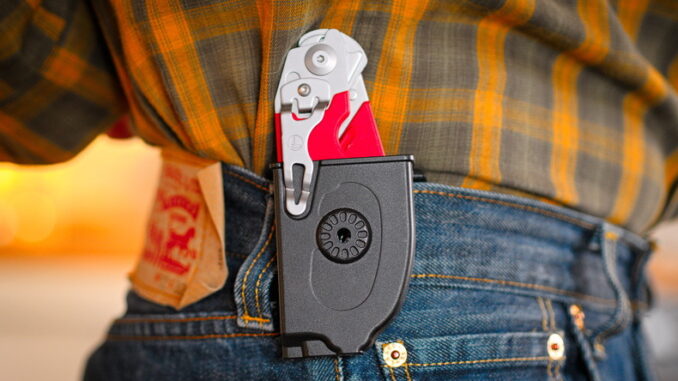 SWIFT CURRENT, SK
Even though he rarely has any reason to use it, area man Art Peters, 68, never goes anywhere without his 14-in-1 Leatherman multi-tool clipped to his belt.
"It's gotten pretty bad," said Art's wife Diane. "He's desperate to haul that thing out even when it's totally unnecessary. You should have seen him helping out the grand-kids with their Christmas presents this year."
Art used the multi-tool for everything from peeling Mandarin oranges to knacking zoat.
"He gets really excited when someone mentions a loose screw," said Diane. "He whips that thing out quicker than you can say, 'waut de schissjat.'"
Art even made use of the bottle opener, ruler, and Phillips screwdriver … and that was just helping out Diane with the dishes.
"Diewel, Art, put that thing away already," exclaimed Diane. "You know you're more to me than just a set of needlenose pliers."
Art says he has no plans to stop carrying around his Leatherman.
"What is a Mennonite man if he can't be useful around the house?" said Art. "It's like my buddies always say, 'Art, you're such a tool.' Oba jo!"
(photo credit: Olgierd/CC)