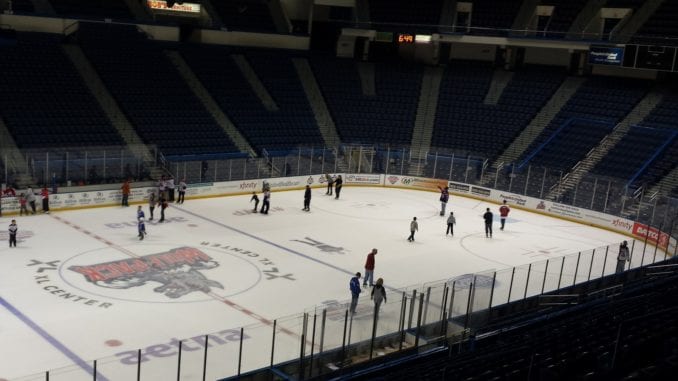 WINNIPEG, MB
Church executives have been conducting closed-door meetings this week to hash out a five-step process to get church back up and running, possibly as soon as July.
"We know that July is not the usual church season, but these are very unusual circumstances," said church commissioner Gary Barkman. "We're probably even going to have to hold services in empty arenas."
It's hoped that by July, church-fans will be so starved for want of church that they'll be willing to tune in and watch church even when the weather is warm enough to go outside.
"After six months without church, I'm okay with it. Even an inferior product is better than nothing," said local man and huge Winnipeg Church fan Darryl Siemens. "If the elders and deacons are willing to have services in July, I'm willing to sit there and watch."
Church leaders are also considering the possibility of hosting all the services in just one or two cities and playing out the regular church season before moving right into the highly anticipated post-season Thanksgiving services.
"Everything from Regina, Saskatchewan to Grand Forks, North Dakota is being considered," said Commissioner Barkman. "We're also thinking of bigger cities like Toronto where we know no one really cares about church anyway, so it'll be no problem keeping the arenas empty."
Church leaders are hoping they can lure church fans back and won't have to compete for eyeballs with distractions like sitting on your balcony and yelling at the neighbours.