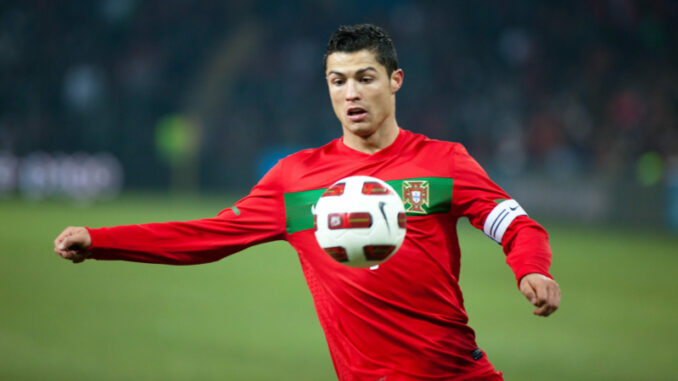 STEINBACH, MB
The Hanover Kickers of the Manitoba Major Soccer League scored big this off-season with the signing of Portuguese superstar Christiano Ronaldo. The deal is rumoured to be worth upwards of $200 million a season, including an endorsement deal with Rogers Golden Syrup and La Cocina chips.
"At his age, I'm not sure he'll be able to keep up with the Reimer boys of Blumenort," said local soccer pundit Dave Hiebert. "The Reimer boys spent some time in Paraguay, you know, so they're not just your typical southern Manitoba soccer players who only took up the sport when they couldn't make the hockey team."
Ronaldo arrived at the soccer park over behind Southland Church this week where he was put to work shovelling the field so the team could practice.
"He's got to earn his 200 million somehow," said Hiebert. "I'd also say that if wants to stick on the Hanover squad he'll have to work on his kjnipsing not just his kicking."
In his defence, Ronaldo says when he signed on with Hanover, he thought he was signing with some Bundesliga team.
"At least Manitoba has a temperate climate, right?" said Ronaldo. "I'm not really good with extreme temperatures. You know, I almost signed in Saudi Arabia."
The Ronaldo-led Hanover Kickers will be playing their first game this spring against the Pembina Valley Flickers.
(photo credit: Ludovic Peron/CC)