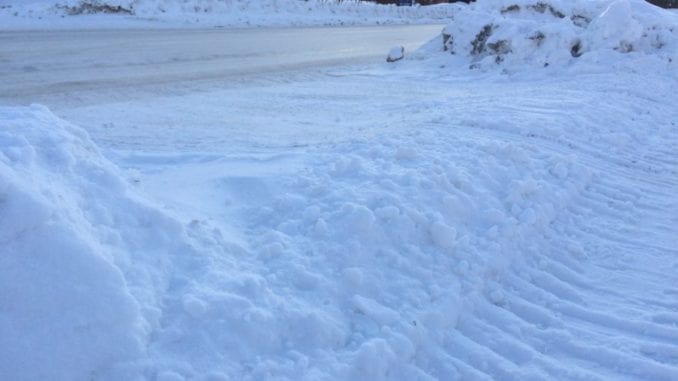 WINKLER, MB
A one foot tall mound of packed down snow on Mr. Penner's driveway has been officially declared the tallest mountain in Manitoba.
"Move over Baldy Mountain, my driveway is king now!" said a proud Mr. Penner, whose refusal to ever shovel his driveway led to the massive accumulation. "It's only mid-February and I've already got the record! And every day Mount Penner continues to grow!"
Neighbourhood children look forward to Mr. Penner's driveway bump each winter, as it's become a popular tobogganing spot.
"It's a bit dangerous to have the little kids sledding on that bump at the end of your driveway, but it's the best hill Winkler's got," said Penner. "So far there have been no incidents."
Mr. Penner said his mountain would be even taller if it hadn't been for an unfortunate episode in early December.
"Mrs. Penner was so mad at me for refusing to shovel that she hired some cousins to come over and chip away at the bump," said Penner. "Luckily I caught them before they did too much damage."
Things are not all peaches and cream for Mr. Penner, however, as he reportedly has to park on the street as he is unable to get his Prius over the bump.