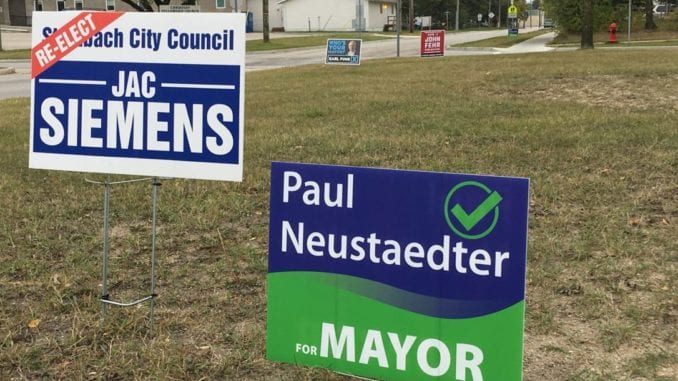 STEINBACH, MB
It's the most shocking revelation of the 2018 campaign season: for the first time in Steinbach history, the list of city council candidates is completely Abe-less. Instead the list of candidates includes an Alan, Michael, Jac, Susan, Damian, Mitesh, Jake, Bill, Cyndy and Adam.
"This is outrageous," said head of the local Abe-ist society Mr. Unrau. "I've been voting for Abes since the 60s and now there isn't a single one to represent the needs and values of Steinbach area Abes!"
Things didn't get any better in the mayoral race, however, as there wasn't an Abe to be found on that list either.
"Who's running for mayor? John, Paul, and Earl? Sounds like three-quarters of the Beatles to me," said Unrau. "Come on now! If they aren't going to give us an Abe, they should at least have a couple Barkmans on the list."
Unrau says he really doesn't know who he'll vote for this year, but plans to bring along a bunch of Abes and sit in the front row at the candidate's forum next week.
"For decades I've just been scanning the list and putting my X next to any Abe I see," said Unrau. "I guess for the first time in my life I'll have to really pay attention to their platforms and policies and stuff and vote based on that."
Unrau says he really didn't like the idea of voting based on merit rather than name, but figured he'd give it a whirl this time.