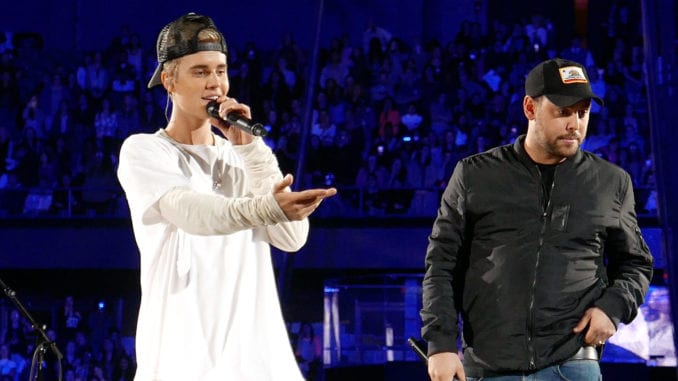 NEW YORK, NY
After proudly recording what is probably the worst song in pop music history, Justin Bieber, sporting a pink hoodie and neck tattoos, decided the most appropriate place to debut "Yummy" was at his local Hillsong franchise.
"Hillsong has changed my life," said Bieber. "So I've done what so many great Contemporary Christian artists have done before me – changed an obnoxious schlocky pop song into a gospel tune."
Bieber admits that the lyrics of "Yummy" were not particularly conducive to worship music, but that didn't stop him from trying.
"It's got a sweet beat. What more do you need?" said Bieber. "People don't really pay much attention to the lyrics, anyway."
Bieber then led the congregation in singing his new tune, as the lyrics flashed up on the screen.
"You got that yummy, yum. That yummy, yum. That yummy, yummy. Yeah, you got that yummy, yum. That yummy, yum. That yummy, yummy."
The congregation sang the song, and all fifteen verses, with great enthusiasm on Sunday morning, with many praising the song's profound theology and not a single one noticing that it wasn't an actual Hillsong chorus.