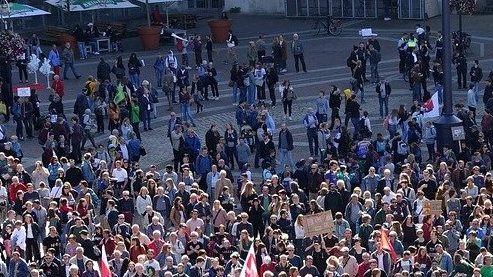 WINNIPEG, MB
After a delightful gathering at the Forks this Sunday, 1200 of Winnipeg's most conscientious citizens found themselves in the quintessential Canadian dilemma: fighting over who was going to foot the bill.
"Hey, everybody, the fine's here. How do you want to split it?" said attendee Dwayne. "I'm good with going halfsies, but I know Karen didn't have anything to drink and Bob had more than his share of mozza sticks, so…"
The officer grew impatient with the crowd as they passed around a hat to pay the $300 fine, which was the stiffest Covid fine ever issued in Manitoba.
"That's twenty-five cents each," said Dwayne. "Hey, Tim, can a borrow a nickel?"
Problems arose when Dwayne's buddy Dan showed up without a mask after the fine had already arrived.
"Ugh, Dan, come on now, you know I'm bad at math," said Dwayne, who asked each attendee to chip in an extra few cents for the tip. "I've got you covered this time, but you own me one."
Dan apologized profusely and grabbed the loudspeaker to announce that for the next hour "the fines are on me!"