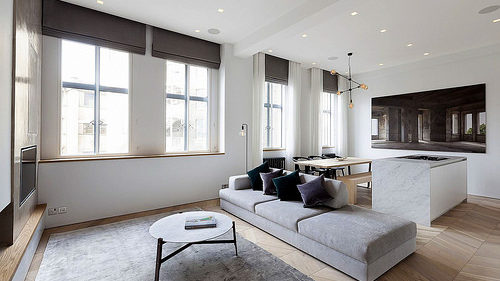 WINKLER, MB
Thanks to increasing pressures on the Winkler housing market, the old Ens housebarn just outside of town will be converted into luxury condominiums this fall.
"We're banking on the fact that people will pay a premium to live in the very same place that where the hogs were butchered," said Winkler real estate tycoon Art Wiebe. "We're going to 'keep it real' as the kids say."
The housebarn has enough floorspace for more a dozen condos, and Wiebe believes they'll be snatched up quickly.
"Everybody wants the condo lifestyle these days," said Wiebe. "In our case, that lifestyle involves cohabitating with the chickens."
The condos fees have already been set at just over $800 a month, which includes a weekly visit from a lovely Mennonite girl who collects the eggs for you.
"We are going to do some renovations," said Wiebe. "A flush toilet. Mousetraps. That sort of thing. But overall we want to retain the feel of the original housebarn."
The new condos start at $500,000 and go upwards from there.
"Yes, these condos are geared at an exclusive crowd," said Wiebe. "We're hoping to attract more than few buyers from Toronto, or at the very least, Mississauga."
(photo credit: by condosccsca/CC)