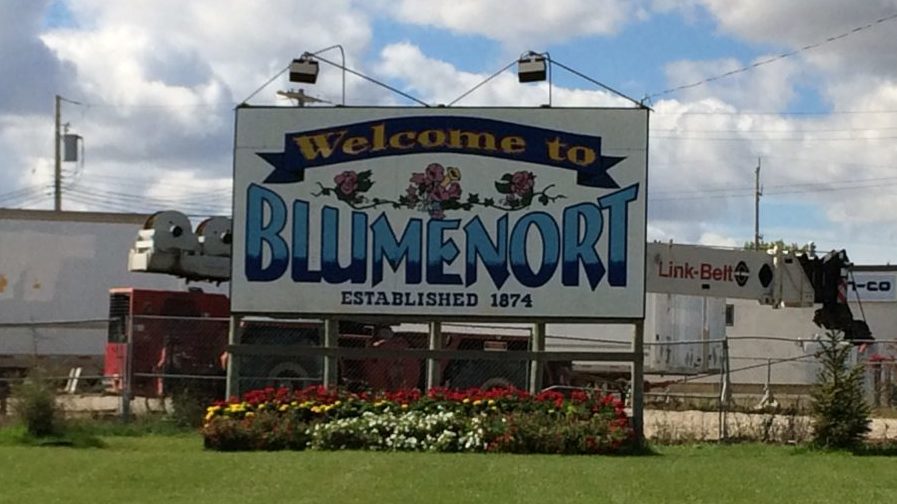 BLUMENORT, MB
Measuring 9.8 kilometres and weighing in at more than 17 tonnes, the neighbouring towns of Blumenort and Steinbach have just entered the Guinness Book of Records with the world's longest farmer sausage. The sausage, which began to be unfurled at Pastor Dave's house in Blumenort, currently stretches all the way down Highway 12 before stopping just short of the MCC Store in Steinbach.
"We've been thinking about doing something like this for years now," said local butcher Billy Thiessen. "But we had trouble finding fully intact natural casings that were long enough."
The 10 kilometre formavorscht has united residents of Blumenort and Steinbach in ways never before seen.
"It's given us a sort of commonality of purpose," said Thiessen. "We're inviting all the area EMC and MB churches to help us eat that record-breaking sausage. GCs are invited to attend, as well, but we remind them that this is a dry event."
At press time, more than eight thousand Mennonites from across the region were staking out their spot along the highway, forks in hand.
"They'll have to sit through a sermon and a few special numbers first," said Thiessen. "Then at 3 o'clock the wildest Mennonite feeding frenzy you've ever seen begins."
Although the Mennonite sausage has broken the record for longest formavorscht, it didn't quite meet the record for overall longest sausage, which is held by Vita, Manitoba's infamous 28 kilometre long kubasa, which stretched from the town credit union to the American border, and would have gone on longer had it not been stopped by US customs officers.