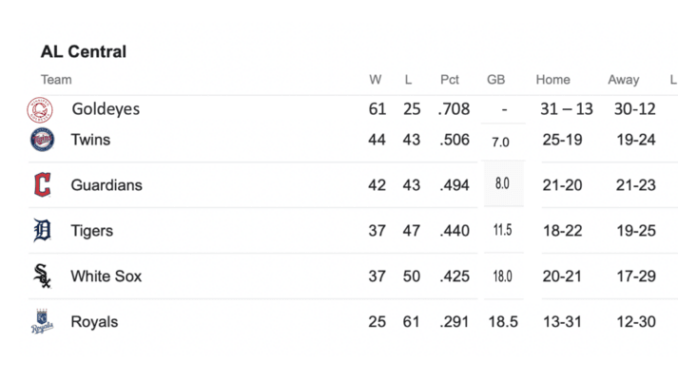 WINNIPEG, MB
After months of speculation about who would emerge as the dominant team in the lowly American League Central, an unexpected victor has emerged – the Winnipeg Goldeyes.
"Finally, someone in that division is playing up to the high standards of Major League baseball," said Carillon News sports writer James Loewen. "Unlike the Minnesota Twins, the Goldeyes actually have a few hitters batting above .200."
The dominance of the Goldeyes has some AL Central managers wondering about some potential cost savings.
"Hey, if some dude making $20,000 a year can bat .270 and hit a few homers, I'm not sure why we're paying Carlos Correa $32 million," said Minnesota Twins manager Rocco Baldelli. "We could get hundreds of Andy Armstrongs for that money, let me tell you."
In other news, the Kansas City Royals have been relegated to the minor leagues where they will face off against the Lincoln Saltdogs later this week.