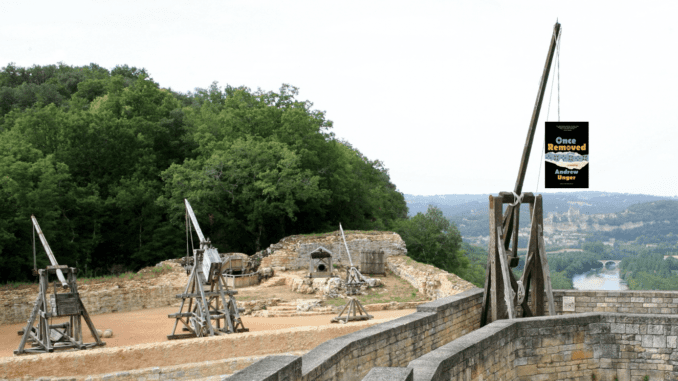 WINNIPEG, MB
McNally Robinson Event Co-Ordinator John Toews wants to assure customers that no books or property will be damaged during tonight's book launch of Once Removed.
"We've had to take our book launches online lately, but even in regular circumstances, when we launch books we take every precaution necessary to ensure there isn't even a scratch," said Toews. "The technicians have assured me the trebuchet is in tip-top shape and we should be able to launch Andrew Unger's book right into people's hands."
Toews promised Unger that their trebuchets can launch the books all the way to North Kildonan and even Vankla if they use one of the bigger ones.
"And even if you're out of our catapult range, we've got affordable shipping rates across Canada," said Toews. "Let me tell you, this is going be our most exciting book launch yet."
Experienced book-launcher Nathan Dueck has also been brought in to help out with tonight's launch.
"Andrew Unger's got nothing to worry about. I've been launched many a time," said Dueck. "I've even helped launch Armin Wiebe and he doesn't seem any worse for wear."
One book lover, Mrs. Martens of Blumenort, has never attended a book launch before, and is hoping her copy doesn't land anywhere near the Liquor Mart.
"I don't know what would be more embarrassing," said Mrs. Martens, "having my car spotted in the Grant Park Liquor Mart parking lot, or being seen carrying that Daily Bonnet guy's book around town."
McNally Robinson also assures customers that Once Removed will be sold in a brown paper bags so thick that not even the church elders or any of their spies will be able to see the contents.
**********************************************
Andrew's very real book launch is tonight, September 17, 2020 at 7:00 PM (Central Time).
Click here to register for the Zoom launch.
(photo credit: Steve Jurvetset/CC/modified)