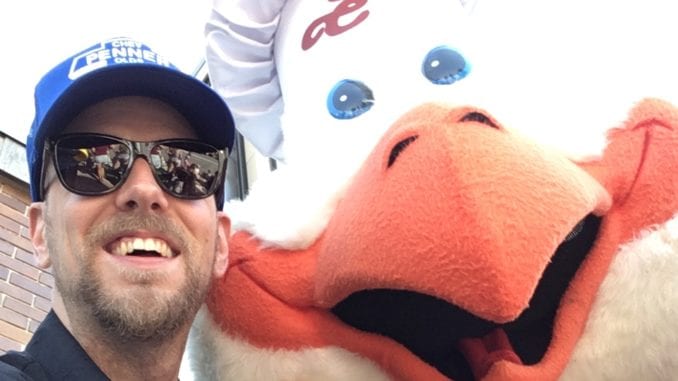 STEINBACH, MB
Oba nay! So the Daily Bonnet ventured to the scorching hot streets of Steinbach this morning and discovered the locals were having a parade. Boy, those Steinbachers love parades yet! As a modern Mennonite who is trying out new techno-ology, these were originally posted on Twitter yet. After all that's the place Donald Trump hangs out. If you're not on Twitter, you're missing out or something… @dailybonnet #pioneerdays
"So far the sidewalk's pretty clear of knackzoat, but I'm sure that won't last."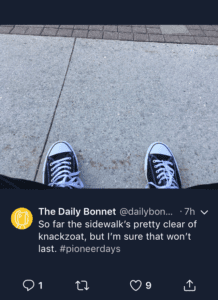 The parade started off with traditional Mennonite music: the bagpipes!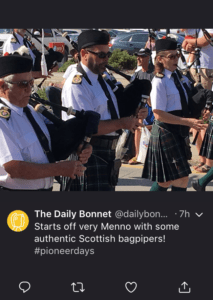 All the Goertzens were there and throwing candy: Kelvin, Chris, and even my Uncle Pieta.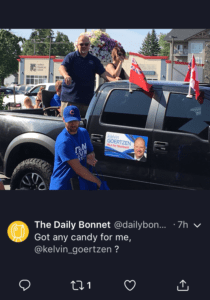 "The EMB associate pastor arrives!"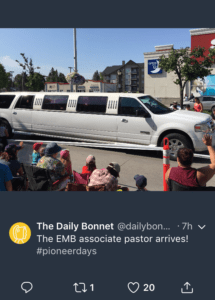 "A dream come true! A selfie with the Chicken Chef mascot!"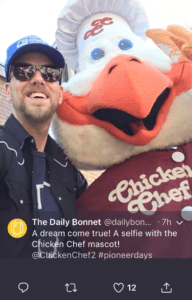 Next was a long line of guys name Jake Friesen riding tractors. I think there were close to twenty Jake Friesens in attendance, not to mention more than a dozen Pete Friesens.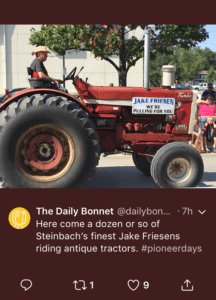 "Forget handing out candy, the Penners are handing out everything you need for that perfect summa borscht."
Body piercing? Tattoo artist? Hot shaves? Rock music! Oba nay!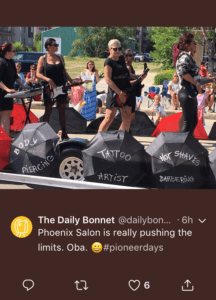 The parade always ends with young children covering their ears. It builds character.