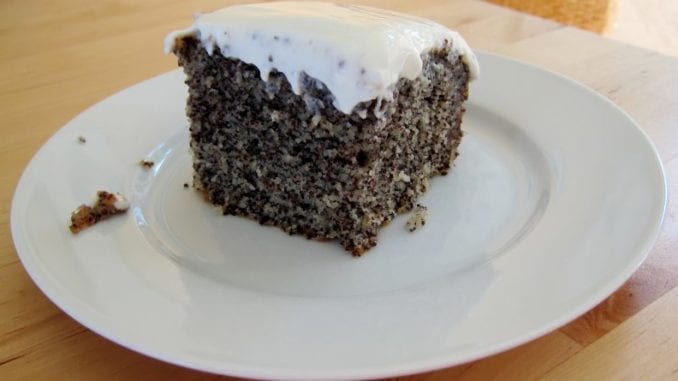 EMERSON, MB
Local woman, Mrs. Schultz, 81, of the Altona area was arrested on charges of narcotic smuggling after she left a Tupperware container of her famous poppyseed cake in the back seat of her '93 Taurus.
"I've been baking this cake from the EMBC Ladies Cookbook since the late 60s and I've never had a problem before," said Schultz from her holding cell. "Those poppy seeds are delicious. Us Mennonites are hooked on them."
Mrs. Schultz drew suspicion from Canada Customs after returning from Grand Forks on a weekend shopping trip.
"All I did was offer the officer a delicious piece of my opium cake," said Mrs. Schultz. "I guess I shouldn't have called it that, but it's important to tell the truth."
Mrs. Schultz will likely remain behind bars for the rest of her life, or at least until the border guards all have a chance to try her delicious cake.
(photo credit: Neptuul – CC BY 3.0,)